How we add your logo
All of
our Drinkware models
are purposely designed to feature large, dedicated branding areas to display your logo. Depending on the model you choose, we can add your logo via our Screen Printing or Laser Engraving methods, and many of our models can actually accommodate both options. In this guide we explain the techniques used in both branding methods, and what type of logos they best suit.
Screen Printing
This branding method is ideal for multi-colour logos that don't feature any gradients or shading.
There are a number of factors involved to ensure a precise finish:
The first step is create a free, no obligation Virtual Proof for you. This Virtual Proof will include all of the agreed details of your logo such as the exact Pantone® colours, font type, shape, scale and position. We use this Virtual Proof as a guide for the branding process.
We then create an exact replica of your logo in a stencil form. The stencil is made from a delicate, porous nylon fabric.
The stencil is then overlayed onto the Water Bottle ready for the first application of colour.
The Rolling Screen Printing machine then applies the first layer via a smooth rolling technique that ensures a crisp, smooth finish every time.
For multi-colour logos we use separate stencils for each colour. We apply one colour at a time.
Once the branding is complete, we move the bottles into our specially-designed oven to bond the ink to the bottle to give wear resistance.
We then move onto the quality assurance stage to ensure each and every Water Bottle or Travel Cup meets our grading standards.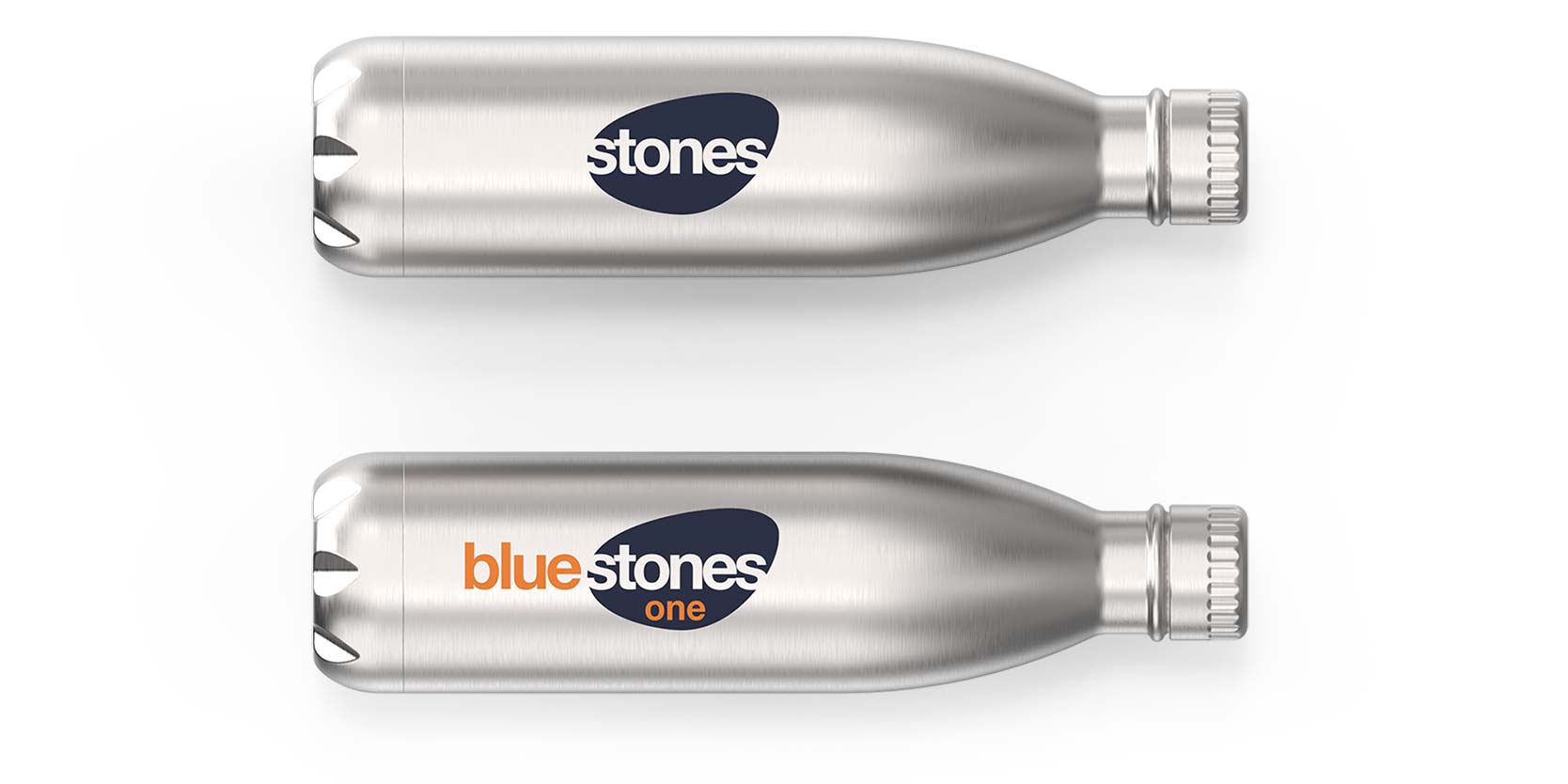 Laser Engraving
A Laser Engraved logo is a striking effect that looks great on metallic surfaces. This branding method can be applied to both solid and detailed logos, but it's not a colour process like Screen Printing.
Below are the steps involved in our Laser Engraving branding process:
As with Screen Printing, we first agree the logo details via the Virtual Proof. We don't need to agree colours for Laser Engraving, but the logo size, scale and position are important.
We then upload the agreed logo artwork to the Laser Engraving Computer.
The Laser Engraving machine then refers to artwork and decides the optimum vector pathway to begin the marking process.
Each Water Bottle is then placed and fixed onto a rotating arm to ensure each is marked identically.
The laser delivers vast amounts of energy which is transferred to heat.
This heat vaporises the surface of the product, leaving the desired marking.
Our specialised Laser Engraving team monitor the whole process from start to finish.
The team clean the bottle with a special cleaning formula to remove any remaining powder that was generated during the Laser Engraving process.
Once complete, we move onto the quality assurance stage to ensure each Water Bottle meets our grading standards.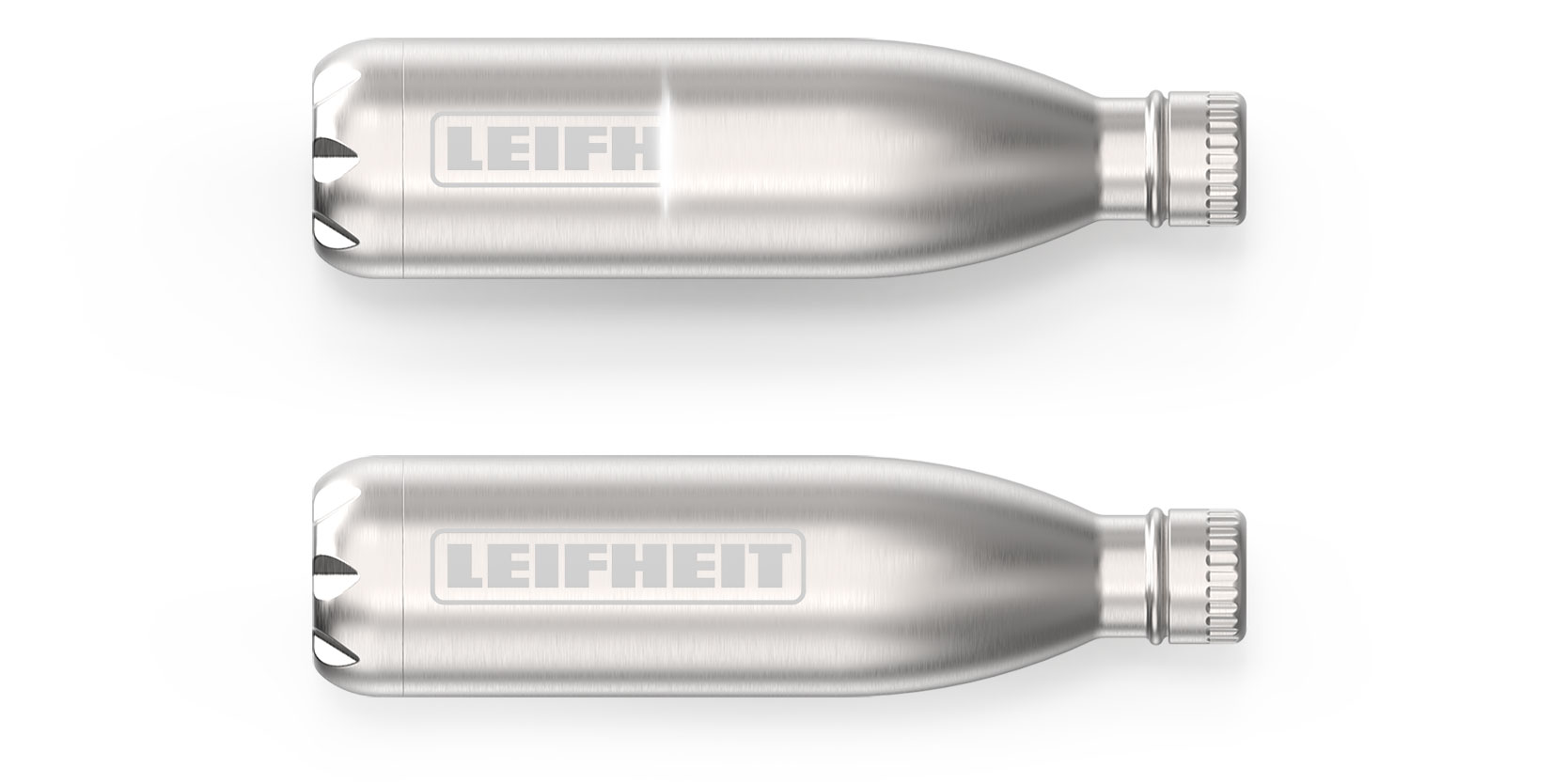 Interested to find out more?
Our Account Managers are on-hand to help answer any questions you may have. We can also send you some free samples that showcase each branding method before you place your order. You can
view our entire range here
, where you can also request a Quick Quote on Branded Water Bottles, Custom Travel Cups and Laser Engraved Reusable Straws.