Vacuum Water Bottles
Vacuum Water Bottles are designed to maintain the temperature of the liquid you pour inside. In other words, they keep your hot drinks hot, and your cold drinks cold. Here we take a look at this popular style of Water Bottle, and what makes them so effective.
How are they made?
We have
a great page here
that explains in detail how we make our
Nova Vacuum Water Bottle
. The key difference between a Vacuum Water Bottle and a regular Water Bottle is the dual layers enclose a vacuum that reduces heat transmission between the inner and outer, thus insulating the liquid inside. Without the vacuum, the liquid inside would more quickly change towards the temperature of the external environment.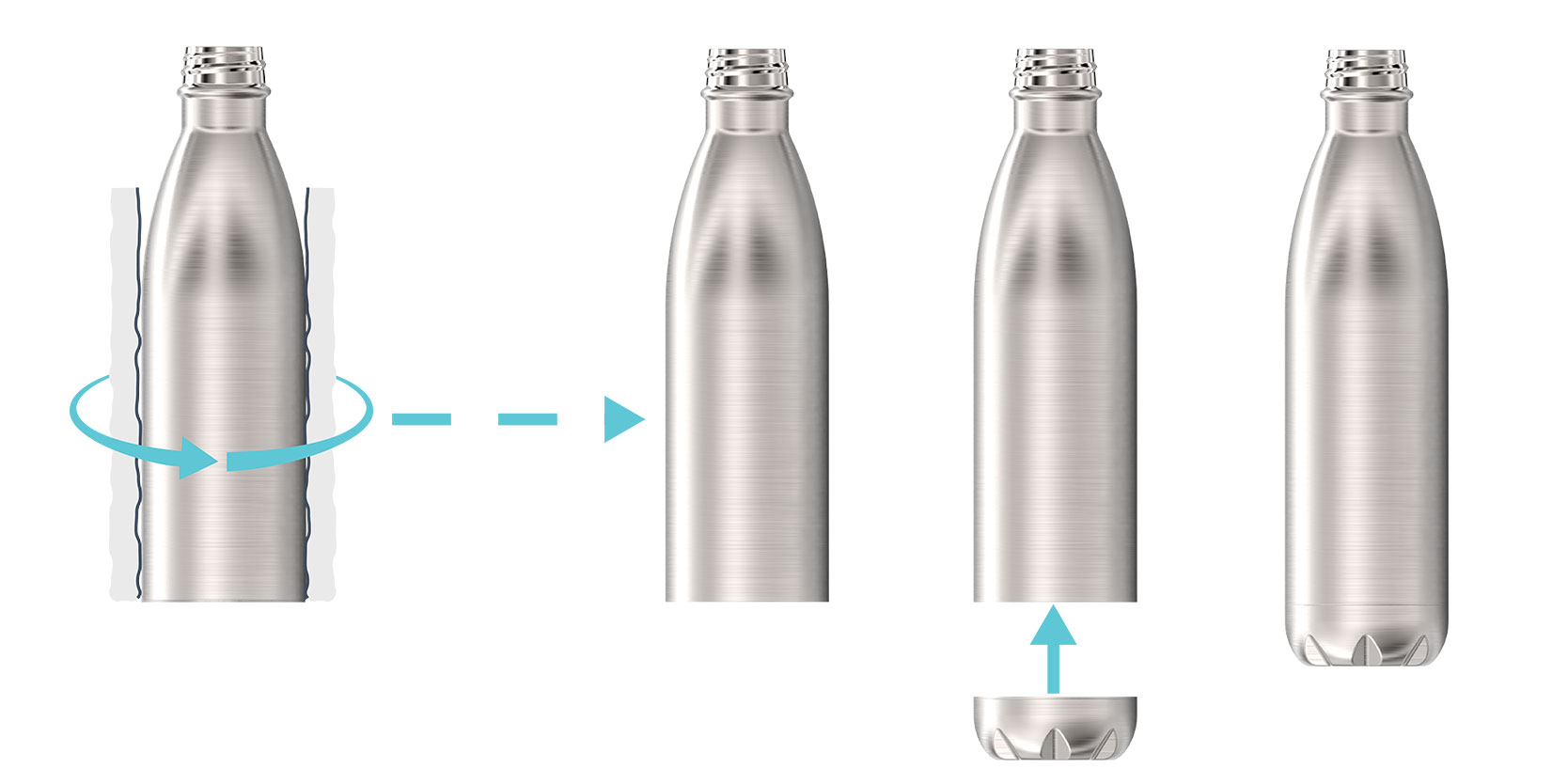 Food Grade Stainless Steel
You should always look for the 'stainless steel grade quality' of any drinkware or foodware item before you purchase. Here at Flasky we use Type 304 Stainless Steel which is the most popular grade of stainless steel used throughout the food and drinks industries around the world. This grade of stainless steel is sometimes known by other names such as 18/8 and 18/10 stainless steel. These numbers refer to the of chromium and nickel in the product. Both 18/8 and 18/10 contain 18% chromium, and 8% or 10% of nickel respectively. You should be cautious of any supplier that uses a Type 201 Stainless Steel, as these products can be more prone to rust with acidic fruit or carbonated drinks.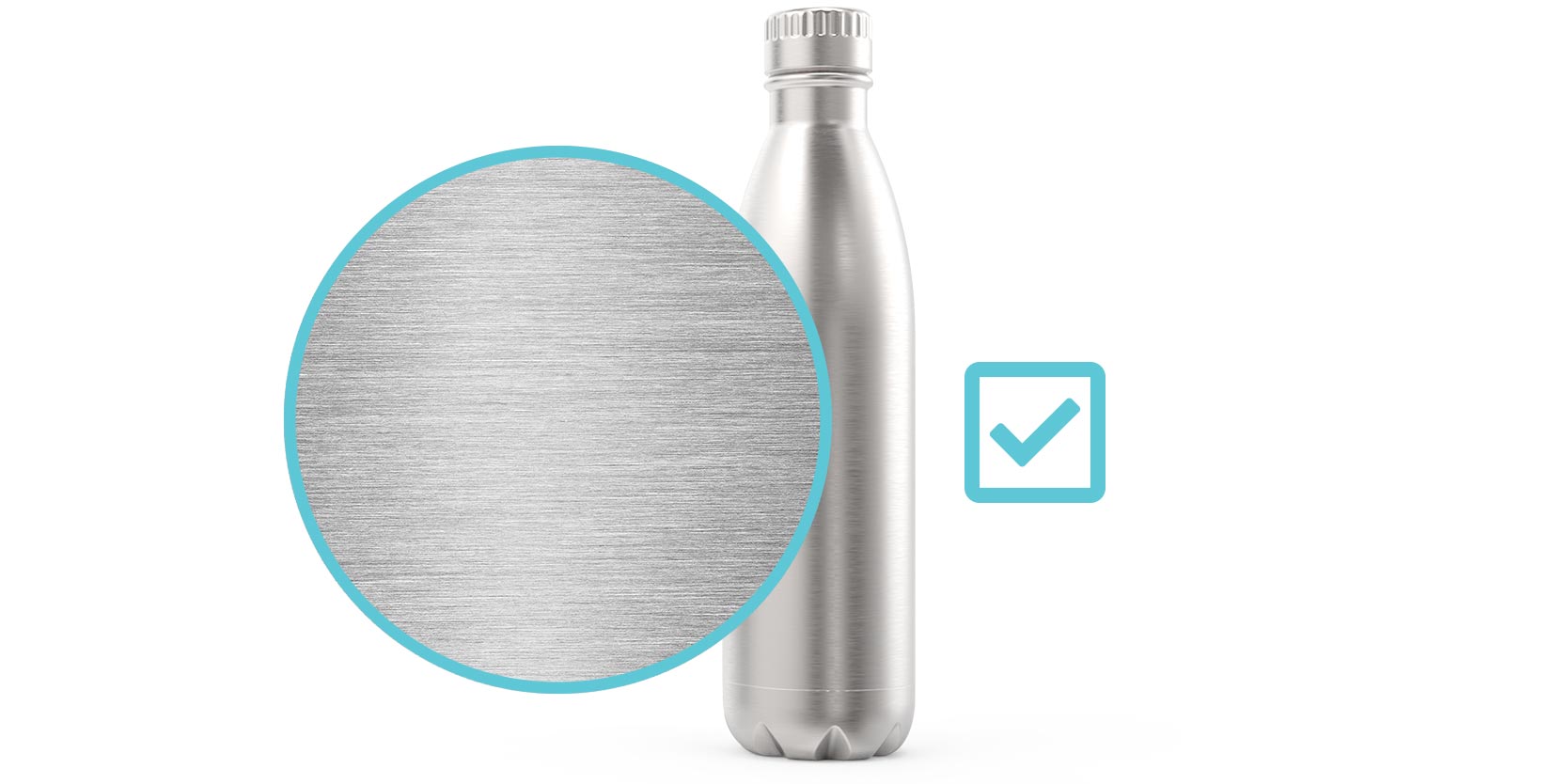 What are the benefits of Vacuum Water Bottles?
There are several reasons why this bottle style is so popular, some of which include:
Keeping your beverages icy cold or piping hot for hours on end.
Ensuring the heat or cold from the liquid doesn't transfer to your hand when you're holding the bottle.
No condensation on the bottle surface.
They look good. Check out our Nova model.
They're durable, portable and reusable. No more single-use plastic bottles here.
They look great when branded.
Extremely popular at Events or as a Business Gift.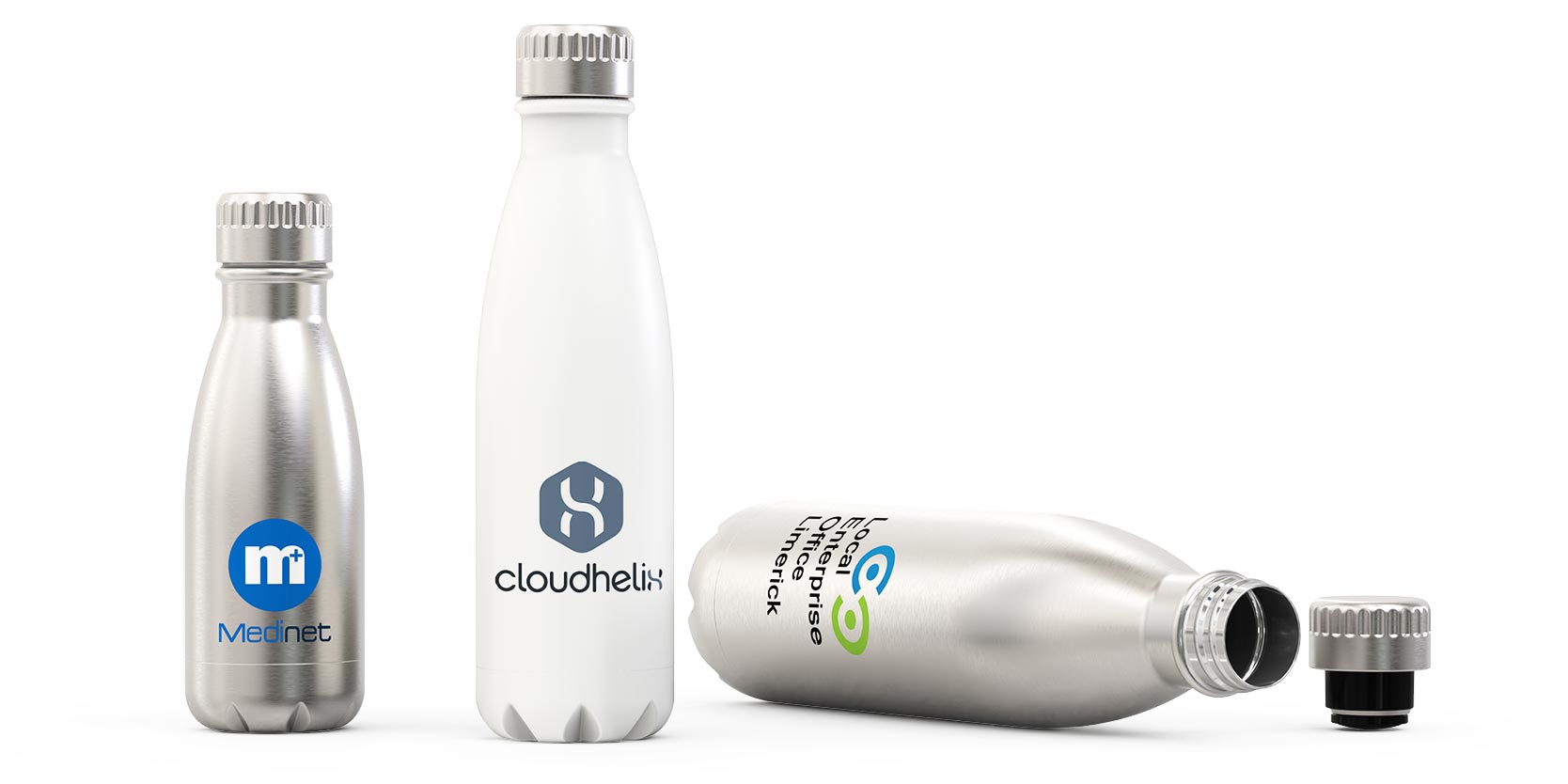 What type of drinks can they store?
All drinks are suitable for a Vacuum Water Bottle. They work best with hot drinks like coffee or icy drinks like fresh cold water. Our models don't have any nasty chemicals, so there's no weird aftertaste either.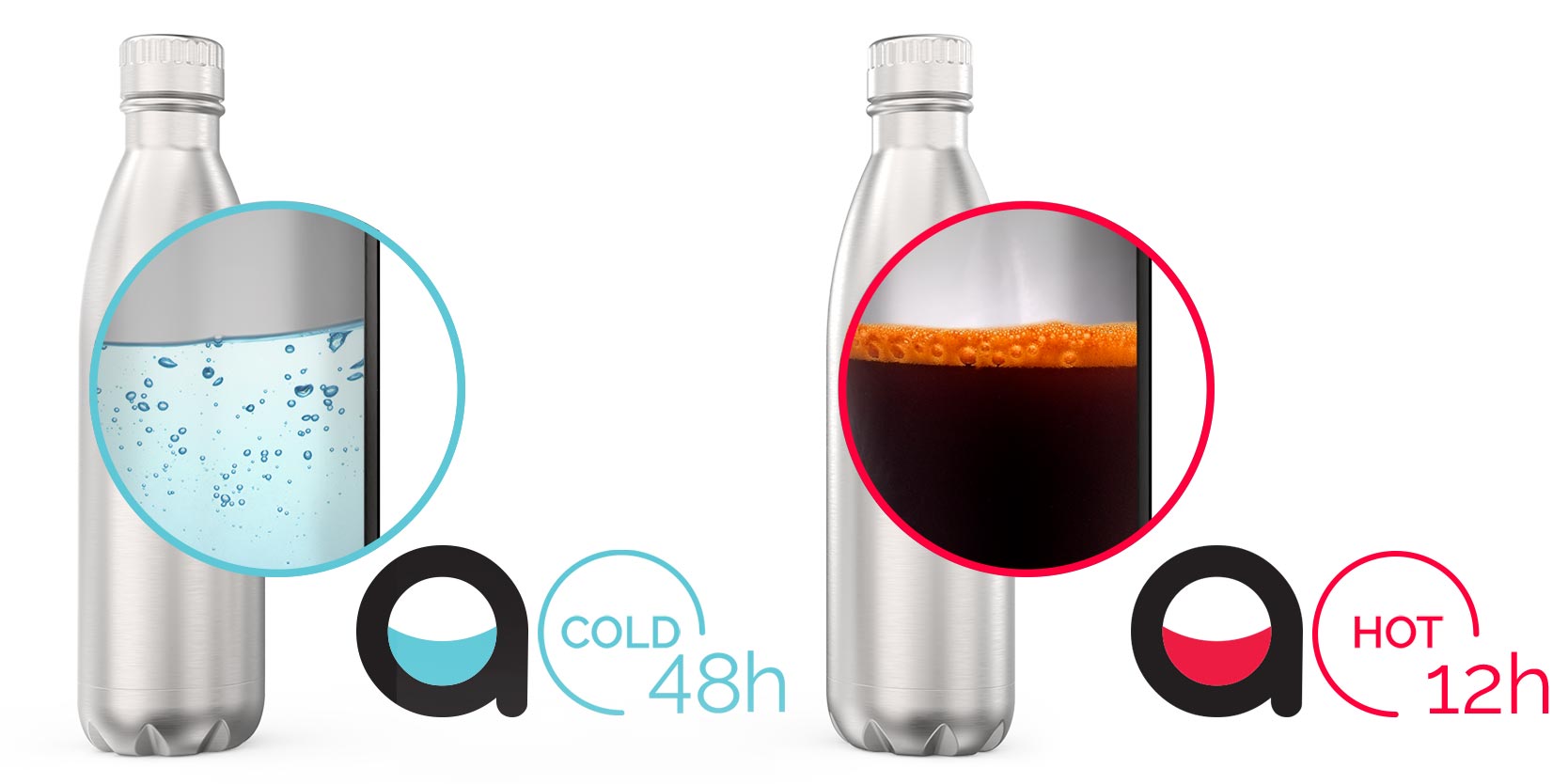 What should I look for when buying a Vacuum Water Bottle?
Like most products on the market, there are good and bad versions of Vacuum Water Bottles out there. Make sure you're buying from a reputable brand, such as us. Also lookout for the below:
Has the supplier provided you with a sample and confirmed the grade of stainless steel which is used? Cheaper grades will show spots of corrosion (rust) over time with acidic fruit or carbonated drinks.
Are there product standard certificates available. Reputable drinkware brands should make these available on their website.
If you're buying Branded Water Bottles, check the branding area dimensions. All of our Water Bottles feature enlarged, dedicated branding areas for your logo.
Does the lid leak very slightly when shaken? If so your ruck-sac will be covered in fluid by the end of the day. Also check the number of hours that your beverage will stay hot or cold for.
What branding options are there?
We proudly offer both
Screen Printing and Laser Engraving branding options
on our Water Bottles. Screen Printing looks great for multi-colour logos. Laser Engraving is best suited to logos that contain solid areas.
Ready to order?
Simply
view our range here
and complete a Quick Quote form. One of our Account Managers will then be in touch regarding prices, branding options and free samples. So you can try before you buy.